We were asked to produce promotional art for M Night Shyamalan's Glass movie, by Freuds agency, on behalf of film distributor Disney for the home release.
Glass Movie artwork
We love M Night Shyamalan movies. So when agency Freuds asked us to produce promotional artwork for the GLASS movie for the film distributor (Disney), we were over the moon!
First of all, We produced a rough concept of the artwork for the clients perusal, before going ahead and finishing the artwork as a black and white tonal piece, and then finally applied a colour finish.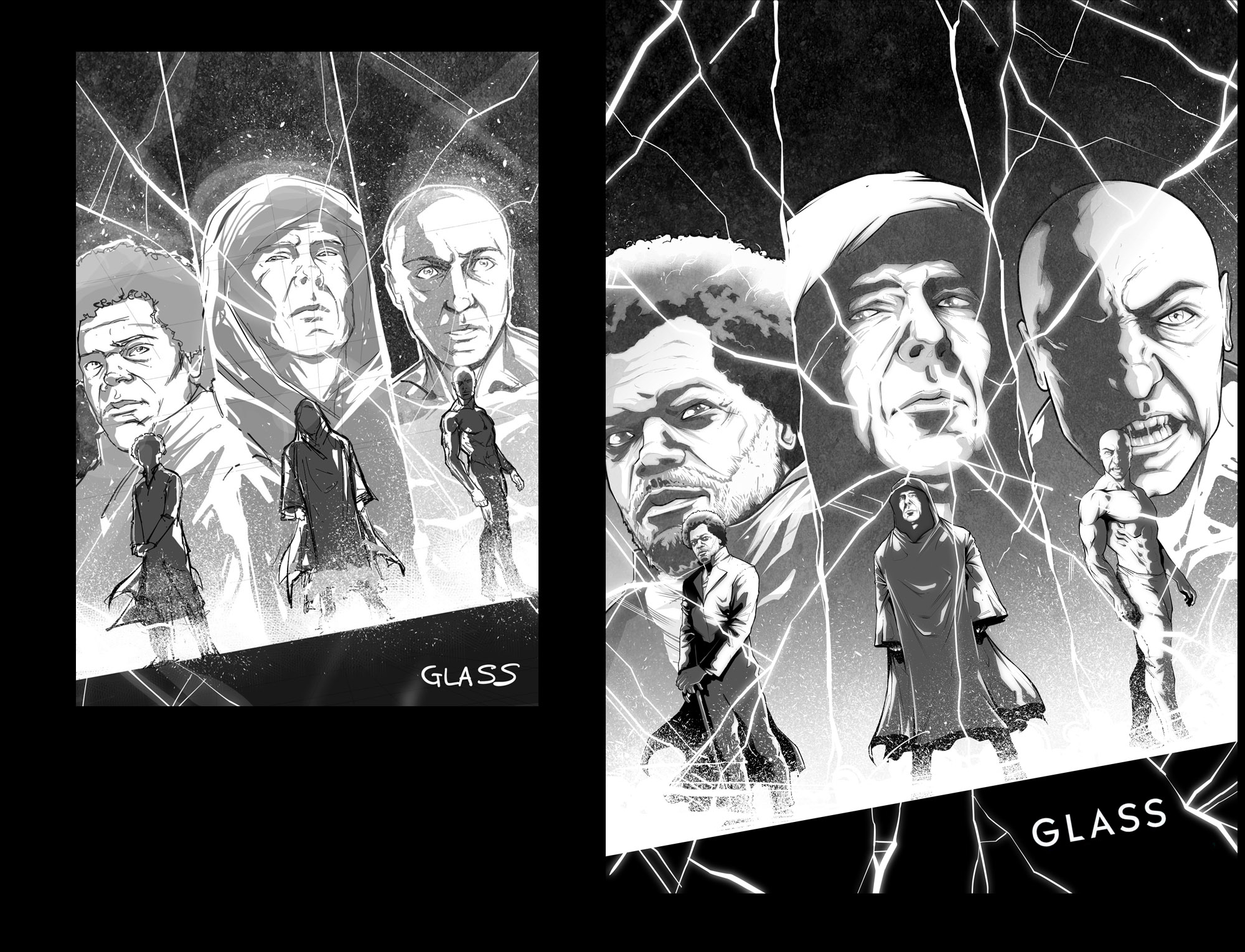 Glass Movie artwork: the results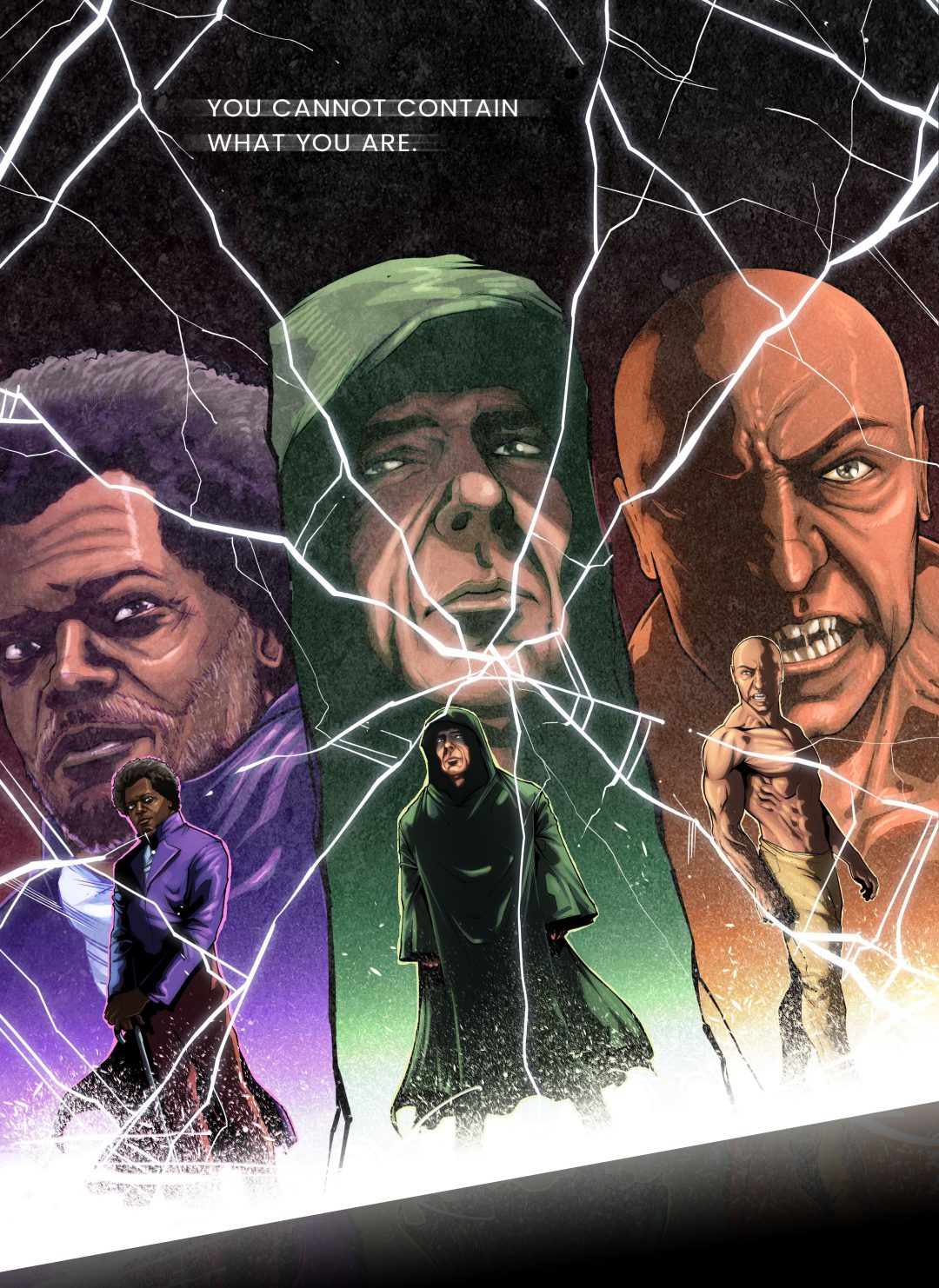 More of our work